We are dedicated to providing an informative, fun and educational setting while also giving back to the community and encouraging musical growth in Barrie.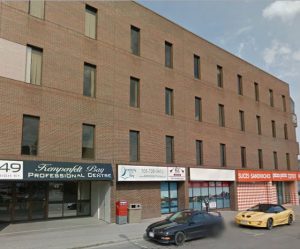 It's All About You!
At Mojo Music Studio, we are a family-owned business and believe music should be accessible to everyone. If you love a song but have never played an instrument, that's ok! Bring in a song you love and we will help you learn to play it on an instrument that is fun and engaging for you.
Mojo Music Night
Our students LOVE this night!  We love to provide opportunities for playing on a full stage with big sound and back-up musicians, your family will enjoy delicious food, meet others in the Mojo tribe and enjoy great music.
Discount at Strings and Things
Our students also enjoy a10% discount at our "Strings and Things" music store.
It's Also About Community
At Mojo Music Studio, we also believe in supporting the Barrie, Ontario community through special fundraising events, prize donations and our ongoing collection for the Barrie Food Bank.
About Don Cameron
When I was young, I studied piano and cello.  It lit up my world!  I learned scales, melody and chord structure.  Then I saw the Beatles on TV.  It rocked my world!  I learned grooves and passion.  A full shot of MOJO right to the heart. After 35 years of guitar playing, practicing, touring, writing and recording, there is one thing that I've learned about music:  it never ends.  Every time I pick up my guitar, I learn something.  And so can you.
Whether you are just starting out, are currently playing, or you are rekindling your passion for music, what counts is the spirit – or MOJO – you discover in making music.  Also important are the fundamentals of music theory to enable you to understand what's going on behind the song; to venture into the unknown with a saddlebag full of maps.
My background in piano, cello and music theory has provided me with a solid grasp not only of how music works, but also an effective teaching method that makes theory both comprehensible and practical.  You bring the passion and a bag of songs; I'll give you the tools to go anywhere, anytime and in any key.
Let's get your MOJO working!
Don Cameron